Get cash and make purchases around the world
Northrop Grumman Federal Credit Union offers ATM access near you – and around the world. Get cash through on-site NGFCU ATMs and at ATM network locations worldwide, including 30,000 surcharge-free CO-OP ATMs in the U.S. and U.S. territories.
There's an ATM near you
Visa Debit Card
With your NGFCU Debit Card, you can make ATM transactions and make point-of-sale transactions to your checking account—just as if you had written a check.
Use the card to get cash from your NGFCU checking and savings accounts at surcharge-free ATMs on the CO-OP network nearby and around the world.
With a debit card, you can make purchases wherever the VISA logo is displayed and often get cash back without writing a check to the merchant. 
Express yourself – choose your card design
Show your Northrop Grumman pride each time you use your debit card. NGFCU members can choose from exclusive designs featuring backgrounds like the B-2 Spirit, James Webb Space Telescope, T-38 Talon, and more. Check out the gallery below to see which style suits you.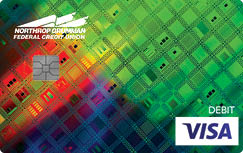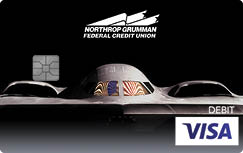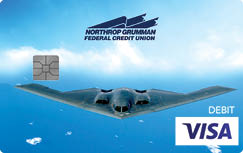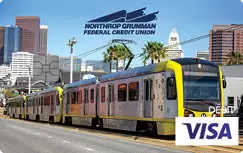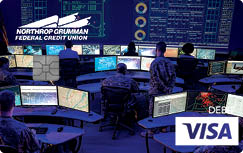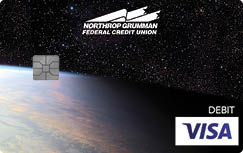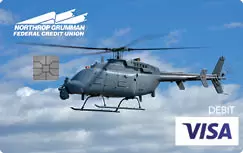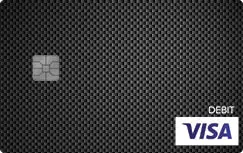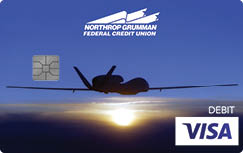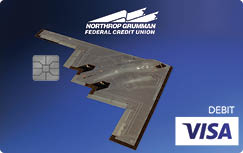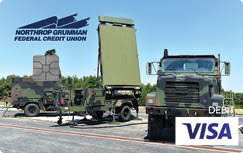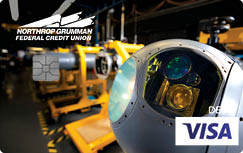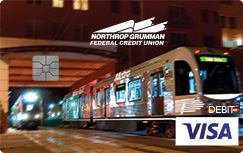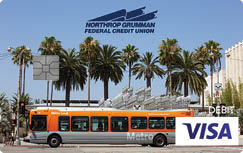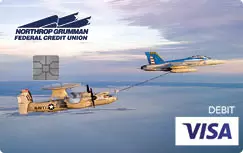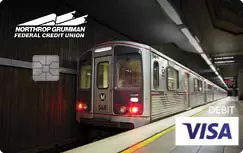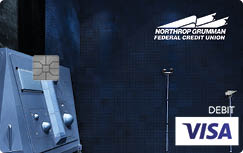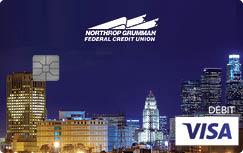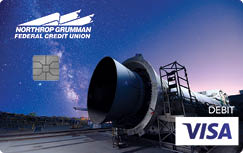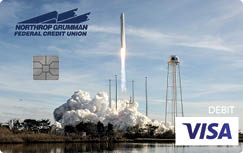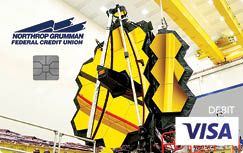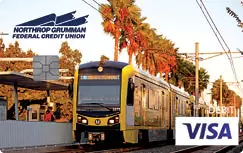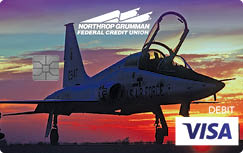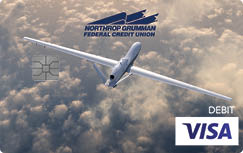 Your NGFCU Visa Debit Card includes these benefits:
Make purchases with your card anywhere on the Visa network
Get cash back with your PIN-secured purchase at many stores throughout the U.S.
Get cash at ATMs and perform transactions at vending machines, farmers markets, food delivery and at many more merchants
Pay no fee for cash withdrawals made at ATMs that belong to Northrop Grumman FCU* or CO-OP network
Earn Cashback Rewards on purchases made with your debit card. Just select cash back offers on our website.
Exchange to local currency at participating ATMs around the world
Receive fraud monitoring text alerts on suspect debit card transactions
Enable Card Controls to set spending limits, turn your card on/off, and more
*See Schedule of Fees for charges associated with using ATMs.